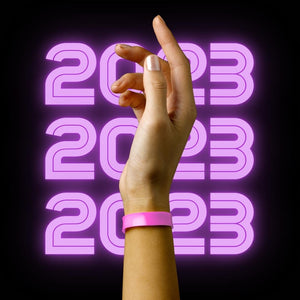 2023 Nightly Worship Armbands (5 Nights)
Wired Ministries
Regular price $75.00 Sale
The WIRED Nightly Worship Armband will give you access to Balcony Seating at the Dothan Civic each night of WIRED from Sunday, June 25 to Thursday, June 29, 2023.
WIRED Ministries realizes that everyone can't join us for the entire week of WIRED. Some students have other obligations, and adults can't get off the whole week to serve as volunteers or chaperones. However, WIRED Ministries desire that people from throughout our community have the opportunity to join us for our Nightly Worship Services.
This ticket will get you in all 5 nights of WIRED!
Tickets for the event can be collected from will call at the Dothan Civic Center 2nd Floor Merch Table.

Sunday // Service Starts at 7:30 PM (Doors Open 6:30 PM)
Monday - Thursday // Service Starts at 7:00 PM (Doors Open 6:00 PM)